Warne Scope Mounts offers some of the best quick detach scope mounts in 2022.
This is a commonly searched subject across the internet, and it may seem counterintuitive. If the idea of attaching a scope to a rifle is to make sure it is secure, and that sort of grip requires precise fitment, then why in the world would anyone want to take it off - and quickly, for that matter?
A Few Reasons for Using Quick Disconnect Scope Rings.
Back up scope
You just traveled hundreds of miles for that special short hunting season. Maybe even hiked miles into backcountry then opening morning you accidentally damage your scope or maybe the scope sprung a gas leak and is all fogged up on the inside. Now the rest of your hunt is ruined you must drive back to the nearest town which is a quarter to a half of a tank of gas away and hope you can buy a new scope there. Then there is the process of mounting and zeroing without a range upsetting other hunters having to do it in the woods. Having a backup scope in QD rings already zeroed and ready to attach can save your hunt and a lot of grief and gas money.
To switch optics for different kinds of shooting.
You have a rifle that you want to use for both long-range and short-range shooting, perhaps you need a scope for shooting longer ranges at game across fields and clear cuts but also need to be able to switch to open sights or a red dot for short range hunting in the brush where you must be able to identify your target within a second and it takes seconds having to find it in a magnified scope. Using quick disconnect rings will allow you to switch optics to suit your different shooting conditions on the fly.
To save space in a gun safe
Some shooters have their gun safes crammed full of guns. Sure, some will say get another safe but for some, there is no space left in their house for one more. Scoped rifles take up a lot of room in the safe and you don't want expensive optics bumping and scraping against rifles that could damage them. Just by removing the scopes with QD Rings, you can store them safely on a separate shelf in the safe and reconnect them for shooting with no loss of zero. Then you can fit a lot more rifles safely in your safe. Just remember to note which scope belongs to which rifle.
Hence the demand for quick detach scope mounts. With Warne quick disconnect rings you can feel confident knowing that if you remove your zeroed optic that when you put it back on your rifle it will return to zero.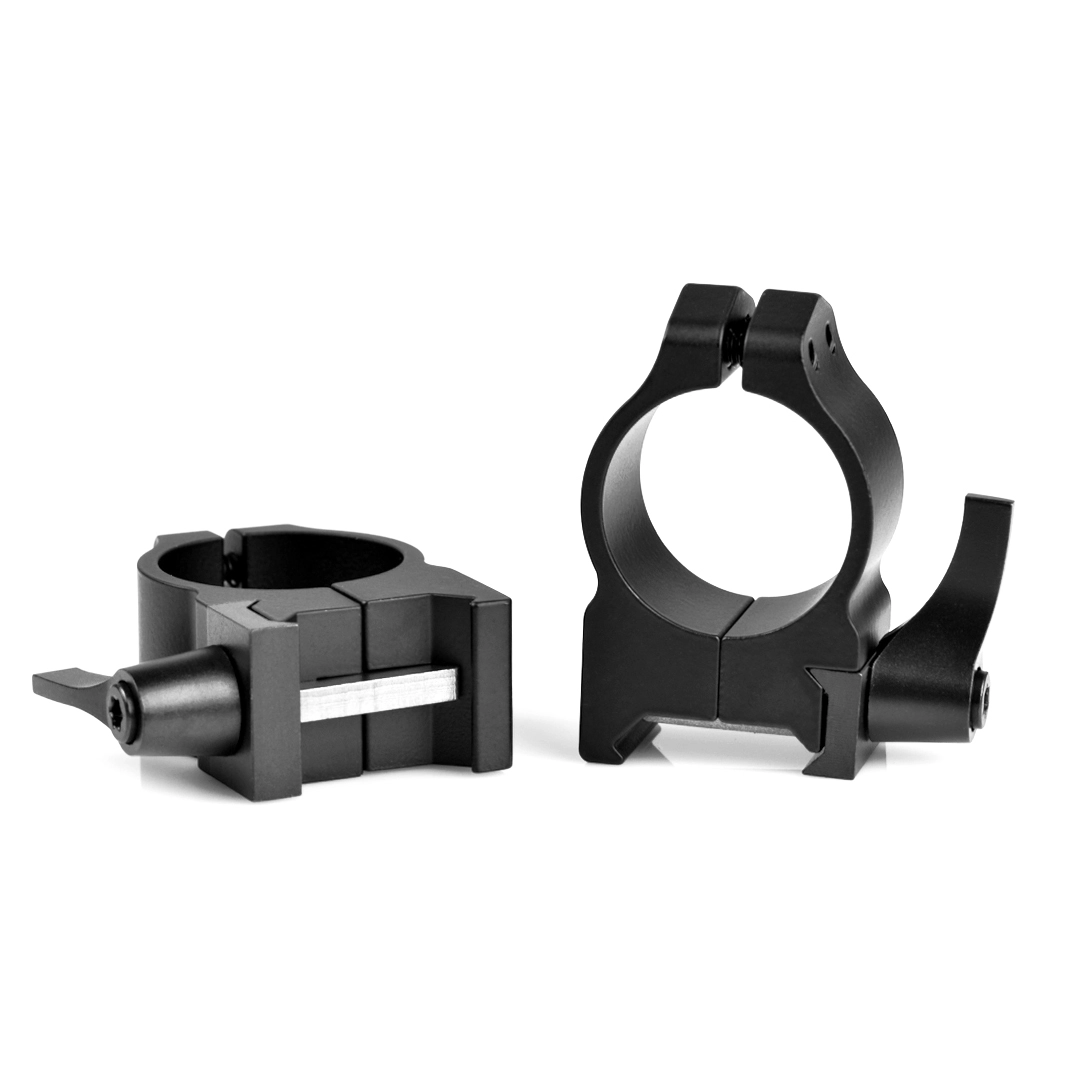 Quality Quick Detach Scope Mounts That Returns to Zero.
We offer both one-piece mounts and scope rings with quick detach options.
Our two-piece rings are some of the best-reviewed in the industry. One advantage to scope rings is that they are much less expensive than one-piece mounts, which means you can get a top-of-the-line set of scope rings on a budget. These 201LM 1-inch matte rings feature quick-detach wing nuts, as well as steel cross bolts that give you superior absorption and a positive lock for guaranteed return to zero.
Our one-piece mounts are made from quality materials that are strong and lightweight. Our work on cantilever mounts helped cement our excellent reputation among shooting enthusiasts, and this QD XSKEL cantilever is a good example of how. Featuring 6061 T6 aluminum, you'll find the foundation impressively rigid yet light. Our patent-pending dual quick detach levers ensure a strong grip. Cantilevers are particularly valuable with AR-15 and other modern sporting rifles.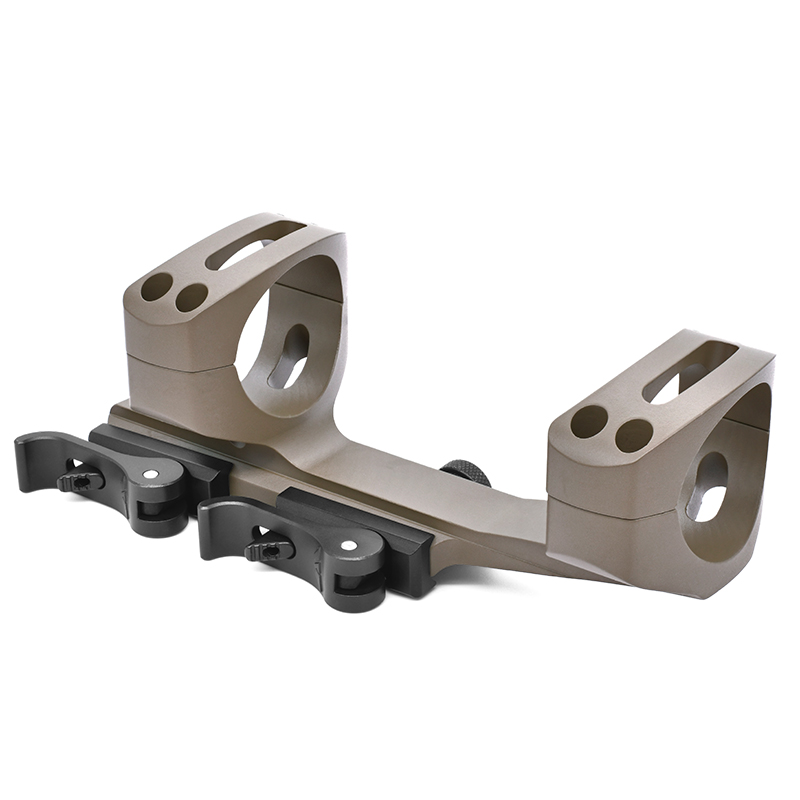 Two things that all our quick detach mounts have in common: Premium materials and quality manufacturing. Each product uses some of the finest materials available, such as aircraft-grade aluminum. They are manufactured here in the U.S. so that we can ensure durability and strength. You are bound to find the best quick detach scope mount right here.
At Warne Scope Mounts, we've been helping shooting enthusiasts just like you since 1991, but our history goes back even further, to 1947. We have seen how firearms have evolved and helped sporting enthusiasts get the most out of the activity with thoughtful, clever designs. Today, Warne Scope Mounts is an industry leader for scope mounts and rings, as well as other accessories.
Contact our friendly staff members today - they know their way around the range and love talking with fellow enthusiasts. Tell them about how you enjoy the sport, and they will help you find the best quick detach scope mounts for your needs.