Let Warne Scope Mounts help you find the best scope rings for your deer hunting in 2022.
Autumn is that time of the year to get outdoors. Forget football, that's a spectator game, go hunting and get in the game: For many shooting enthusiasts and hunters, deer hunting is the best part of the year. Whether they go out with friends or take their sons and daughters on their first hunt, the activity is a time-honored tradition that carries echoes of America's history.
You've probably been thinking about your loadout for months now, eager to try new equipment. Now that the season is approaching, it's time to consider basics: How are you going to attach a new scope to your rifle?
Finding the best hunting scope rings for deer season depends on many factors, including how you like to hunt, what kind of rifle you use and so much more. Here's some basics to consider:
Your Scope
You may know all about the amazing features of that new scope you bought, but do you know how thick it is? An inch in diameter is most common, followed by 30 mm, but the industry has plenty of sizes available. Your scope rings must be able to clamp down on the sight snugly — that's a critical part of your scope's ability to handle your rifle's recoil.
Another measurement you should consider: How high does that scope need to rest above the bore line? Usually, the closer the better, but some rifle scopes use big pieces of glass for effective magnification, and that creates an objective bell that requires more height from the base. You need scope rings that allow enough room for your scope.
Your Rifle's Build
Your rifle has several key features, and one of those is its mounting system (or lack of it, in rare cases). You'll need to know what type of rail — Weaver, Picatinny, Dovetail, etc. — you have, because not all rings will fit on all rails. Remember that a scope's purpose requires firm attachment to your rifle, and that requires precise fits.
Your Rifle's Weight
In general, scope rings gain favor with shooters because they are lighter than one-piece or cantilever mounts. A lightweight optic mounting solution can offset the extra weight added by a heavier scope, making it easier to aim for a prolonged period. Those ounces can really add up on your rifle that can make a difference when sighting a deer to get the perfect shot. So, consider the composition of those rings. We offer rings in 7075 aluminum, stainless steel and more for a variety of different weights.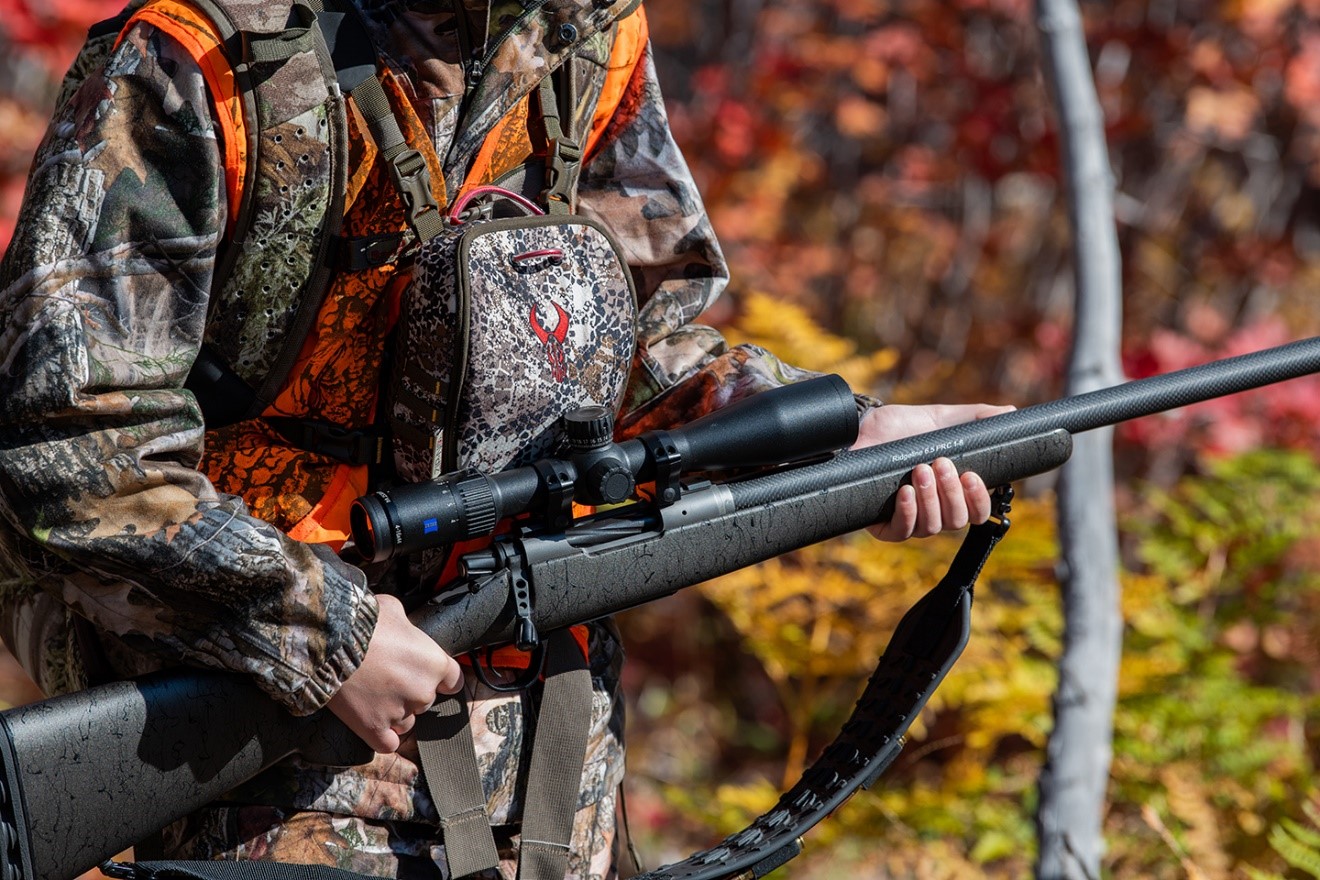 How Do You Like to Hunt?
Are you good with one sight, or do you need to switch back and forth based on your situation? Are you trailing a deer or waiting in a blind? Some scope rings feature a QD system for quick detachment and attachment with repeat zero which is handy if you are going from a long-range scope to short range red dot optic for hunting in the brush where you need to shoot quickly and safely. Maybe just to carry a backup scope on a hunting trip in case something happens to your scope in the field. I know hunters who travel long distances to go hunting for short seasons and if they damage their scope its nice to have a back up already sighted in and ready to go.
Let Us Help
Once you know what you need, you are in a good position to evaluate our scope ring options.. Or contact our experts: Our staff includes plenty of shooting enthusiasts just like you, and they are ready to help you find a set of scope rings that meets your demands. We have more than 30 years of helping customers across the world with products proudly made in the U.S.