Let Warne Scope Mounts help you find the best scope mounts for AR-15 firearms and how to mount a scope on an AR-15 if necessary.
The AR-15 and MSRs designed to look like it is immensely popular because of how customizable they are. They offer accuracy and versatility with a variety of calibers and features. They are also one of the most tested and reliable firearms on the market, making them amazingly easy to work with.
When it comes to accuracy in precision sharpshooting, all those components are usually just fine. We have more than 30 years of helping enthusiasts make the most of their builds, and when someone is having accuracy problems on the range, we can usually track it to some sort of problem with the scope mount. They either aren't the best choice for a certain rifle or have been mounted incorrectly.
On an Ar15 style rifle when it is fired the bolt carrier group runs straight back into the buffer system in the stock, so the stock goes straight back in line from the barreled receiver and is not slanted downward like most other rifle-stock designs. Because of its design, it has a higher check weld requiring the sights to be positioned higher, so they have what is a called carry handle design putting the rear sight higher than most other rifles. When it was modernized to a flat-top design with a Picatinny rail on top rather than a carry handle extra high rings had to be used which led to the development of the one-piece Ar15 mount. The best scope mounts for AR-15s are the ones optimized for its systems. We'll cover some of those options here: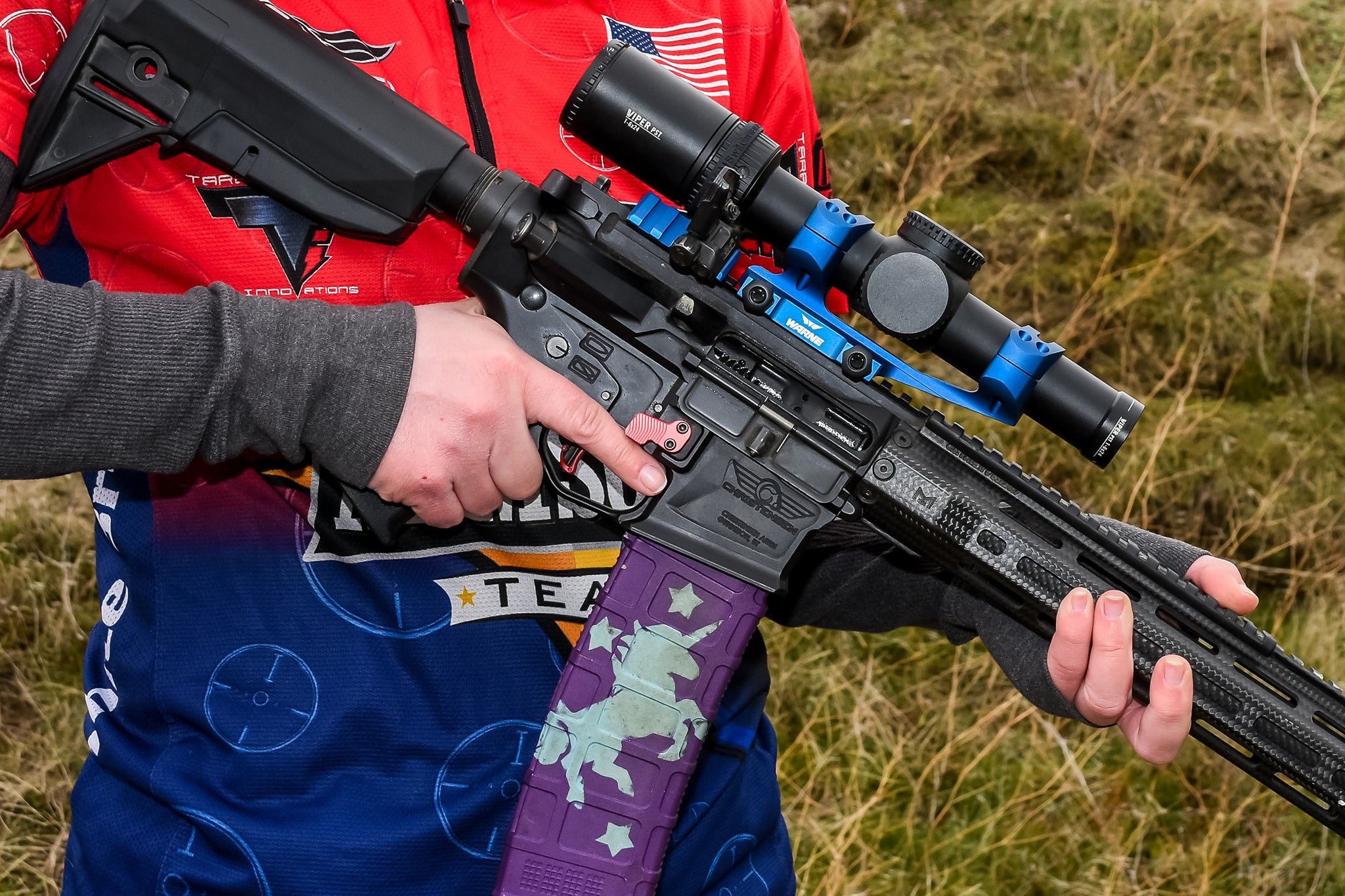 Weaver or Picatinny?
The AR rifle platform both the Ar15 and AR10 and their variants that use an A3 or A4 receiver (also known as a Flat top upper receiver) have a Picatinny rail on top for mounting sights and optics. Sometimes the Picatinny rail is referred to as a Weaver rail as they are based on the Weaver design however Picatinny rails are wider and consistent whereas the Weaver is not always consistent thus in general Weaver mounts will fit on a Picatinny rail , but Picatinny mounts will NOT fit on a Weaver mount. Some people will still refer to a Picatinny rail as a Weaver.
The reason stems from how they were created:
The Weaver rail was considered a major advancement upon its creation because it allowed scopes to be interchanged. There is a lot of variety between Weaver rails, however — the teeth and gaps aren't exactly standard. A Weaver rail is .180-inch wide, and the spacing between the grooves is not consistent.
Picatinny is a military upgrade to the Weaver design and introduces uniformity and universality. At .206-inch wide and a center-to-center groove width of .394 inches, a Picatinny system allows for rapid transition when swapping out scopes.
Interestingly when the flat top receiver was developed for the military it was designed so that a soldier could use either a detachable carry handle rear sight or scope for longer range precision shots. This led to the development of backup iron sights aka B.U.I.S and quick detach mounts using the cantilever design which extends the scope forward over the barrel like the QDX-SKEL so if an optic was damaged or if the shooter just wanted to practice shooting open sights, they could quickly remove optic and use their open sights. This evolved even more so with the development of the 45-degree rail like the WARNE RAMP and A645 mount which when used with a Cantilever XSKEL a shooter could go quickly from shooting magnified long-range targets to shooting CQB (close quarter battle) close-range targets. This became very popular with competition shooters as shooters engage in targets from short to long-range.
Once you have your sporting rifle's intended purpose in mind be it hunting, long-range, short-range competition, law enforcement, or just plinking, you can look at one of the better options for your AR15 style rifle.
Cantilever Mounts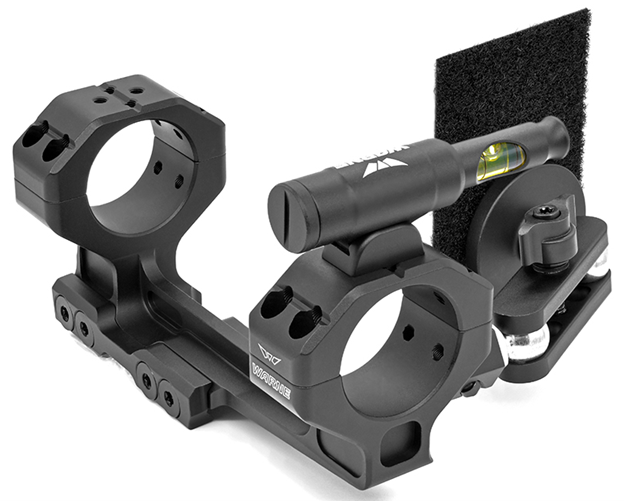 One of the reasons Warne Scope Mounts has such a good reputation in the industry is our work with cantilever mounts, which solved a major problem of choosing a one-piece mount or scope rings with an AR model.
In a nutshell, our cantilever scope mounts push the scope forward in a more eye-friendly manner without having to attach any part of the mount to the handguard — it is all on the receiver. You'll also enjoy a better weight distribution and field of view as well as additional mounting options.
The Warne Skyline Precision Cantilever Mount, for instance, is made with MSR shooting competitors in mind. It is made with strong aluminum for long-lasting, lightweight performance.
Let Us Help You
Do you have an AR-15 that you want to take into a competition? Let Warne Scope Mounts help you out. We are shooters , just like you, and that passion for shooting is what guides the design of our products. Contact us today and let us help you find a scope mount that works best for you.