Looking for the best AR-10, SR-25 or LR-308 scope mount? The receiver on an AR10 is longer than that of an AR15. Do you still need a Cantilever Scope Mount? Warne Scope Mounts is here to help.
Differences Between AR-10 and AR-15
While an AR-10 style rifle looks like an AR-15 it is not. An AR-10 is a bit heavier, shoots a bigger caliber and is much better suited for long-range shooting. That quality is also sought by law enforcement snipers, who rely on extreme precision shooting.
AR10s belong to the Armalite design but there are some other platforms like the Knight's Armament SR-25 or DPMS LR308 that are similar but different using some incompatible parts, however they all have the same rail length on their upper receivers and are all made for shooting longer cartridges that are just too long for the smaller AR15 style lower receivers.
An AR-10 style rifle fires heavier projectiles longer distances — a quality sought by hunters, especially those taking on long shots across fields or prairies at bigger game.
To Cantilever or not to Cantilever?
Unlike the Ar15 the AR-10 has a longer upper receiver which gives more mounting space, so it does not have the same struggles with scope mounts as the AR-15. That does not mean that you cannot use a Cantilever scope mount for an Ar10 you absolutely can! There are still advantages of having one for use with a longer eye relief scope or use with shorter stock or just to have more mounting space for extra sights and accessories, and they are popular with AR10 owners.
At Warne we have popular, lightweight, and durable XSKEL cantilever mounts, and we also have our Skyline Precision mounts with some non-cantilever options that are perfect for an AR10 style rifle.
Skyline Precision Mount made of 7075 T6 aluminum billet and featuring 2 integral recoil lugs along with 4 mounting crossbolts, the precision mount easily handles the rigors of competition or hard use environments.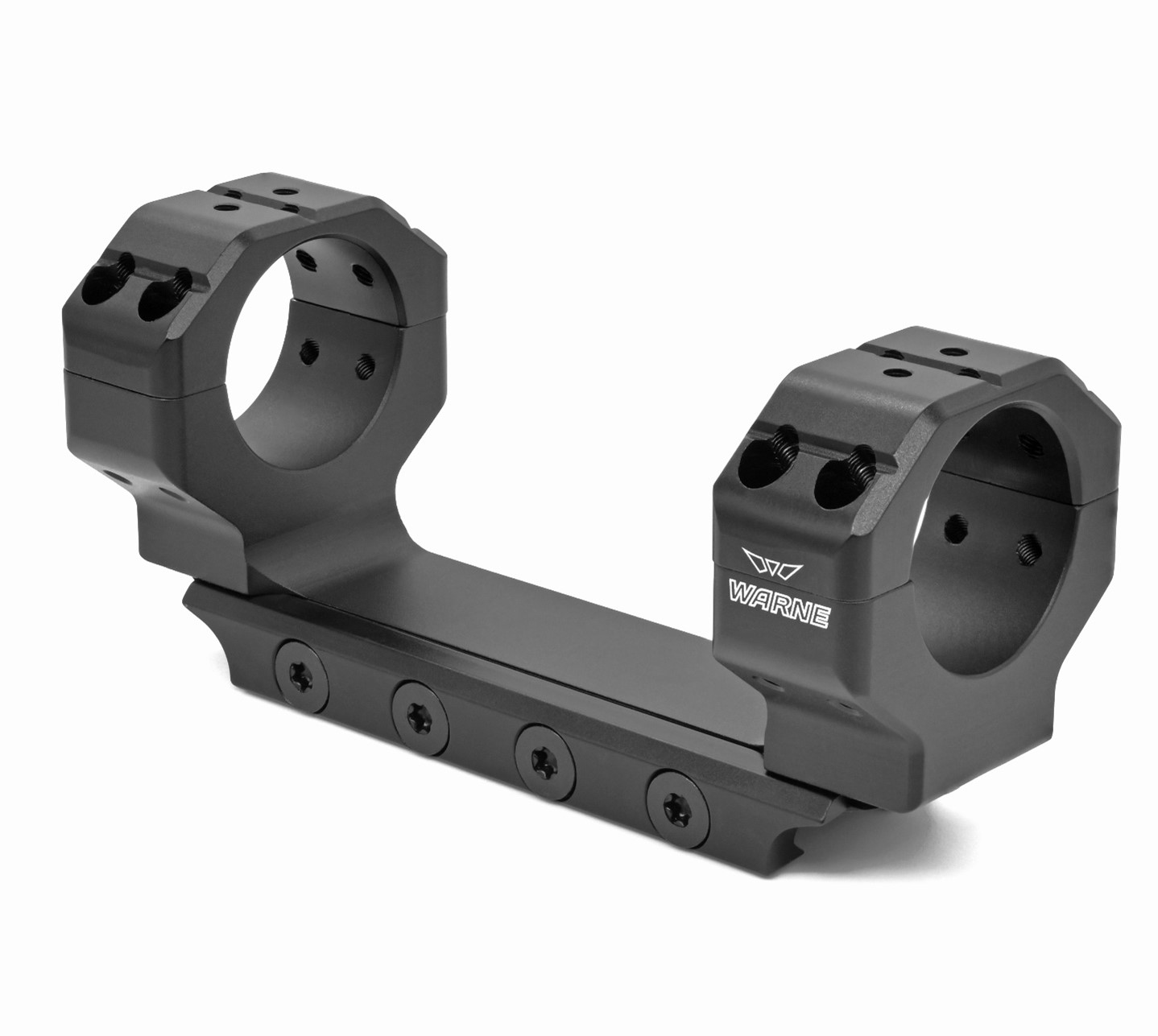 Cantilever Can-Do
Our cantilever scopes are some of the best in the industry. Take our 20MOA extended skeletonized 30mm MSR mount, for instance. You'll notice the base features an extended portion. That extension helps keep the scope in an eye-friendly range without needed to place an installation point in the handguard.
This scope mount is crafted from 6061 aluminum, helping to reduce overall weight — another key component of a quality scope mount. The quality metal is forged to handle the repeated jolts from recoil without losing its grip on the rail or the scope.
A cantilever scope also allows for installation of additional accessories behind it, giving your MSR build added versatility.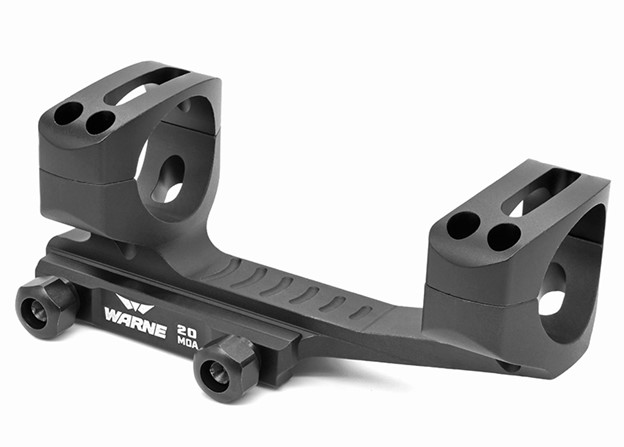 Quality Firearm Products
Warne Scope Mounts is one of the early designers of the cantilever style, so you can count on our quality. They are all made proudly in the U.S., using premium materials and precision construction to ensure a custom fit with your build.
Our staff is comprised of shooting enthusiasts just like you who have spent more than their fair share of time at the range, trying different configurations and styles. If you have questions about a cantilever scope mount or any of our other products, we're happy to help you find something that enhances your experience.