Picatinny Rail, What's in a name?
Whether you call it a Picatinny Rail (pɪkəˈtɪni), pic rail, or piccadilly rail, we all know you're looking for a scope base or interface to mount an optic to your firearm.
Named after the Picatinny Arsenal in New Jersey where the Picatinny rail was designed, developed, and later standardized as the MIL-STD 1913 rail in 1995. Picatinny rails share many dimensions with the original Weaver bases and rails. This new standard mounting interface allows sights, scopes, and other accessories to be mounted on your firearm.
Picatinny rails differ from Weaver style or Warne Maxima/Vapor scope bases in that they offer a series of slots that are deeper top to bottom and longer fore to aft and offer several different scope mounting positions allowing for more flexibility when adding a scope or accessories to your firearm.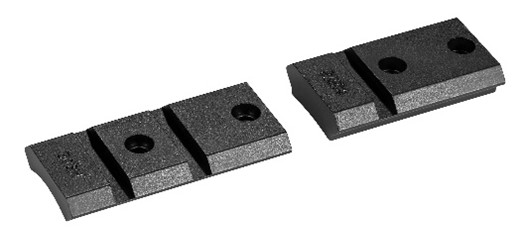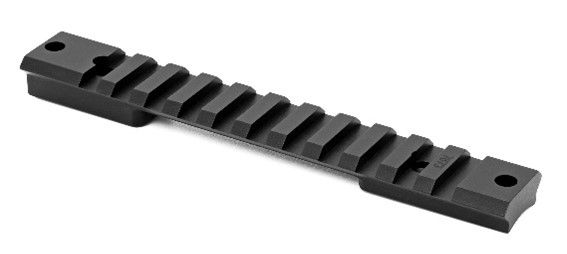 The consistent groove and ridge dimensions (recoil slot) and locations on a Picatinny rail allow users to adjust for varying scope lengths and optimum eye relief for a consistent shooting position. Rails are also available in canted versions that aid long-range enthusiasts to "add" MOA (Minute of Angle) into the scope mount and "dial" to longer ranges by allowing more vertical travel for the scope's elevation turret. Warne offers most of our Picatinny rails in a 20MOA version for just this purpose. For additional information on 20MOA please see our blog post20 MOA Explained.
In 2009 NATO upgraded the MIL-STD 1913 rail to a metric format and recommended a new interface clamping method; while the standard MIL-STD's 1913 interface clamps on the 45° angles of the rail, the STANAG 4694 rail interface sits flat on top of the rail and clamping pressure pulls down increasing mounting consistency. NATO tests showed that there was a higher degree of Return to Zero capability with the new design.

In 2016 Warne launched Mountain Tech Tactical rails that are NATO STANAG 4694 compliant and backward compatible to MIL-STD 1913 as well as Maxima and Vapor bases (weaver standard). This allows all of Warne's rings to be compatible with any of the 3 interfaces that are currently standard in the scope mounting market. Available in both Zero (flat) or 20MOA versions, Warne Mountain Tech rails are an excellent foundation for your rifle scope and rings.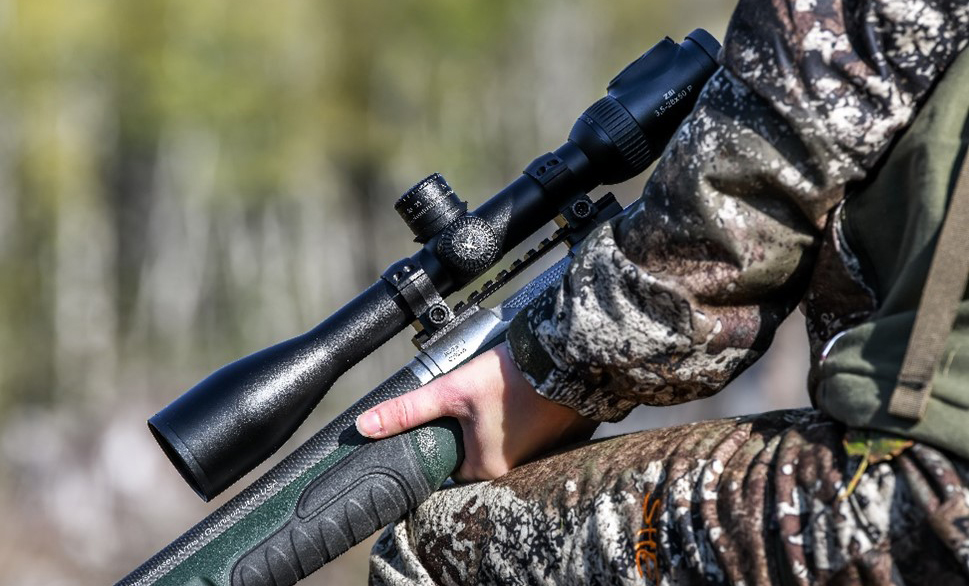 So if your friend or store clerk recommended a Picante rail, Pictinny rail, Picninny rail, or a plethora of other names, we get it, and we have the rail you're looking for.
Check out Warne's full line on Picatinny Rails and scope bases by using our Part Finder, designed & engineered specifically for your firearm brand and model.
To find out if you need a Picatinny Rail or Weaver Rail check out Weaver Vs. Picatinny Style Bases - Warne Scope Mounts