What is an AR-15?
The AR-15 was originally made for a 5.56 NATO cartridge developed for the US Armed forces as a lighter more mobile rifle than the M14 in 7.62x51 NATO. It was first designed by Eugene Stoner, an American mechanical engineer. The AR-15 is a lightweight direct impingement rifle making it a low recoil rifle that is easy to shoot accurately over long distances. The select fire version was adopted by the military as the M-16.
The original manufacturer of the AR-15 was ArmaLite, Inc., with "AR" standing for ArmaLite Rifle. In 1959 Colt purchased the "AR-15" trademark from ArmaLite and in January of 1964 started selling the semi-auto version the Colt AR-15 SP-1 to the public.
Many are misled to believe that the AR stands for Assault rifle which is not the case. Colt termed the civilian version right at the beginning with "SP-1" as in Sporter Rifle 1." They later offered different models like the Colt Sporter Match Target" and Sporter Lightweight and Sporter Competition model just to name a few.
In 1988 the intellectual property rights expired, allowing other manufacturers to make AR15-style rifles (clones). A better term for AR15-style rifles would be MSR, as in Modern Sporting Rifle. Even though they are essentially the same rifle, the only true AR-15s are made by Colt with the AR-15 roll mark. Every brand has its model name for its AR15-style rifle based on the Stoner Design.
This opened the door for the development of commercial parts and accessories and different cartridges such as 6.5 Grendel, 6.5SPC, 300 Blackout, 458 SOCOM, and more. It is the most popular rifle in America. It is widely used for competition, law enforcement, hunting, and defense.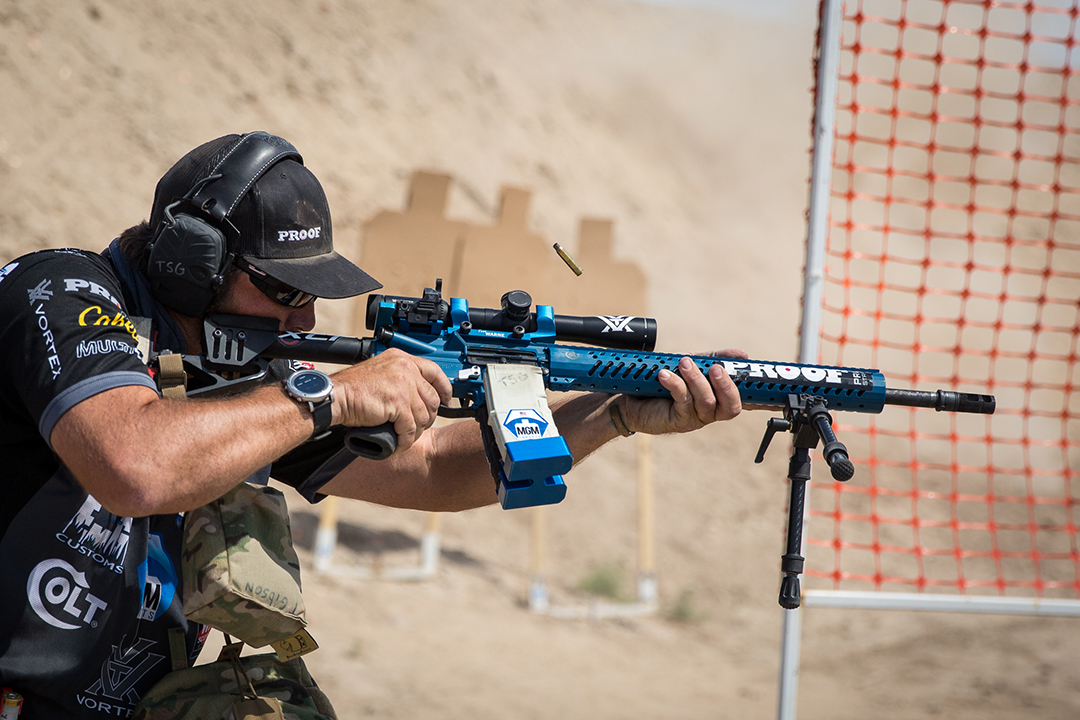 Why is the AR-15 so Popular?
There are several reasons why the AR15/MSR is so popular. One reason is that the AR15 style rifle is easy to assemble and disassemble with only a few specialty tools like a barrel nut wrench and receiver block and some common tools like a bench vice, wrenches and some roll pin punches. Because they are so easy to work on, they became very popular to customize and accessorize. Just about anyone with the tools and some tutorials can build or customize an MSR turning an entry-level rifle into hunting rifle, precision rifle, or a competition winner.
The smaller size cartridge vs. high power cartridges made the AR-15 affordable as a target practice rifle and its performance abilities made it very popular with pro shooters, varmint hunters, law enforcement, and home defense not to mention they are just a whole lot of fun to shoot.
Manufacturers began making the "flat top" version of the AR15 style rifles with a Picatinny rail on top of the upper receiver instead of the carry handle which led to a whole lot of optic mounting possibilities. Warne was one of the first companies to develop a scope mount for flat-top Picatinny rail upper receivers.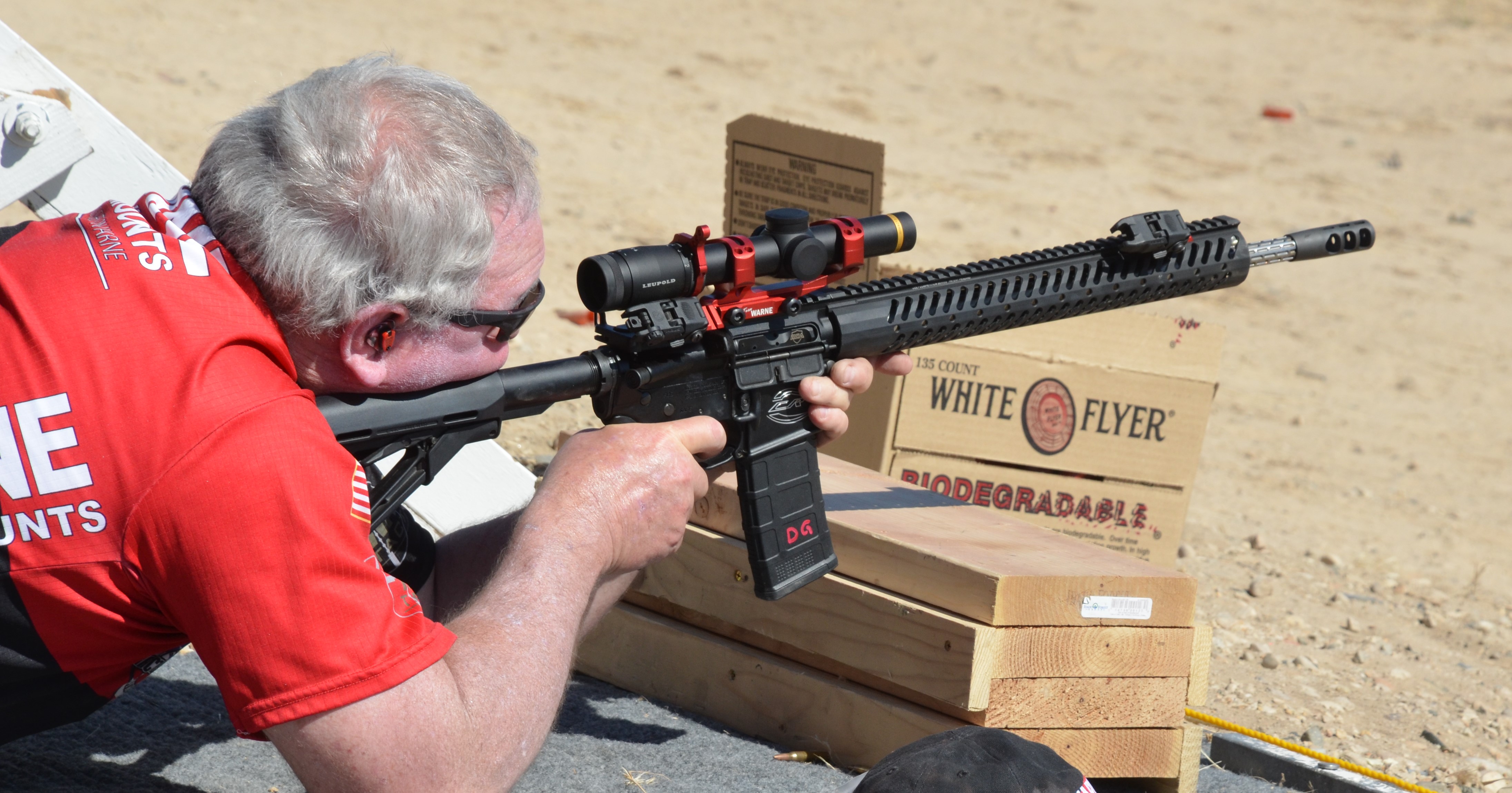 The Best AR-15 Scope Mount
If you want to take advantage of this iconic rifle's ability to shoot accurately at longer ranges, then you need to mount a scope on it. Warne Scope Mounts has a whole range of mounting equipment for your AR-15/MSR needs.
Having a high-quality scope suited for the kind of shooting you plan to use is important, so it's worth investing in a good one that will reliably last. But even the highest-quality scope is next to useless if the mounts are inadequate. Properly fastening the mount is critical as well. For tips on how to mount your MSR scope, check out this video to get a better sense of the process.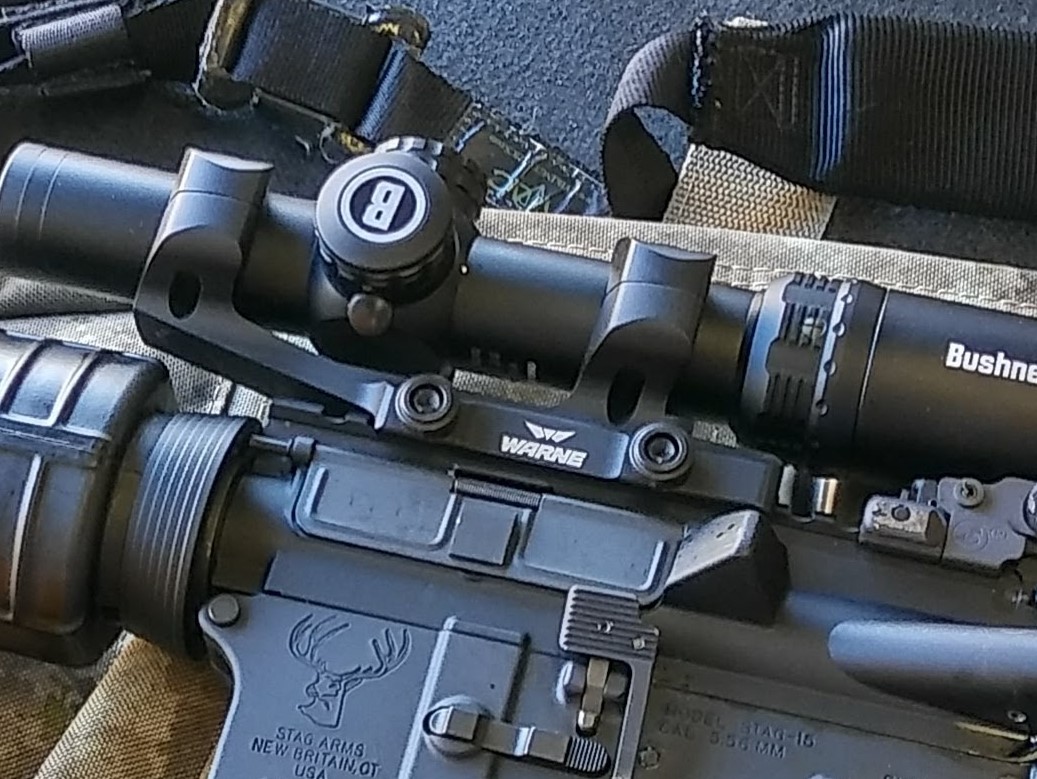 American-Made Scope Mounts for AR-15s
Warne Scope Mounts are engineered, designed, and made in the U.S. You can find all our MSR scope mounts here. Whether you need a two-piece ring mount like our 204LM Warne 1 inch, QD, Ultra High Matte Rings or a single-piece mount like this RAMP30 Team Warne 30mm Tactical 1 PC , you can always expect a precise, reliable fit.
When mounting a scope to an AR-15, it's also important to know that the Picatinny rail system allows for a broad range of options since it allows the user to mount multiple accessories and equipment to the rifle in a variety of combinations.
Designed for shooters, by shooters, when it comes to Warne Scope Mounts, you know you're getting confidence in every shot. All of Warne's products come with a lifetime warranty. No receipt, no warranty card, no package – no problem!