Description
Firearm Specific Fitment.
Improve your Weatherby Mark V with a durable tactical rail from Warne Scope Mounts.
Wyoming made, Weatherby rifles are impressive, and the Weatherby Mark 5 is considered one of the company's flagship models, noted for its quality construction and its surprisingly silky-smooth action.
At Warne Scope Mounts, we have a decades-long history of improving firearms based on a sharp understanding of their characteristics. We use superior materials and high-quality CNC machining at our U.S.-based plant to ensure precise fitment and outstanding performance.
The Warne M654M tactical rail gives your Weatherby Mark V a versatile, durable platform for placing optics and other accessories. We use premium steel for this rail, which weighs only 4.5 ounces. That low weight helps manage your load so that you can maintain endurance during a hunt through backcountry or other rugged terrain.
Warne Tactical Rails are designed around the Mil-Spec Picatinny style rail system and provide a strong and true platform for optics mounting.
Warne Tactical Rails allow the use of Picatinny or standard weaver style rings.
Constructed of solid steel, and available in matte black only.
Cross slots feature the 1913 Mil-Spec design.
Bases securely mount to your gun with T-15 Torx style screws, 25 in/lb. of torque recommended.
Since 1947 we have helped shooting enthusiasts like you improve their experience at the range or in the field. Contact our shooting experts today and tell us about the types of shooting you enjoy. We'll point to accessories that optimize your build and help you gain confidence in every shot.
Specifications
Part Number:
M654M
Weight:
4.5 oz
Material:
Steel
Fits:
Weatherby Mark V Magnum, 9 lug receiver, except 240WM
Installation

Instructions

Always verify that your firearm is UN-LOADED before performing any service on it. Warne recommends that you loosely assemble rings and scope onto firearm prior to final mounting to verify eye relief and ring spacing.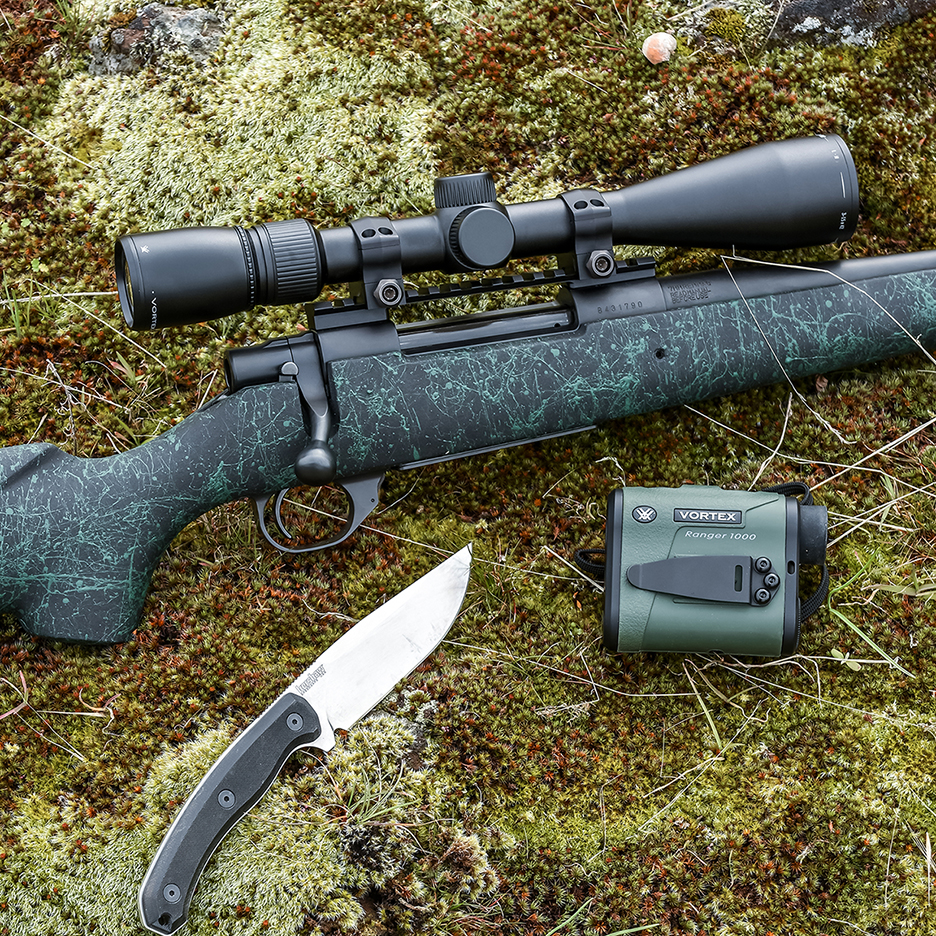 Visually inspect your firearm's receiver for burrs around the screw holes and remove if necessary. Remove all oil and grease from the holes in the receiver, the base screws and contact surfaces.
Place the base(s)/rail on the receiver. In some instances the front base will overhang the receiver, place base overhang towards the rear of the firearm. Check for proper fit and alignment.
If you have short and long screws, please use the short screws in the front of base/rail, front holes of firearm.
Using a T-15 wrench (supplied with WARNE rings) loosely install the supplied Torx 15 screws.
If base(s)/rail fit properly, firmly tighten screws.
WARNE recommends no more than *25 in/lb maximum torque. WARNE recommends the use of a REMOVABLE thread locking compound on base/rail installations only, for best results.
IMPORTANT: NEVER OVER TIGHTEN ANY BASE OR RING SCREW. NEVER ATTACH A SCOPE IF THE OBJECTIVE TOUCHES THE BARREL OR CAUSES INTERFERENCE WITH THE BOLT, SAFETY OR CYCLING OF THE ACTION. ALWAYS FOLLOW THE FIREARM OR SCOPE MANUFACTURERS' RECOMMENDED TORQUE SPECIFICATIONS. YOU ARE RESPONSIBLE FOR YOUR OWN GUNSMITHING METHODS.
If you are unsure or do not have the proper tools, please contact a gunsmith for assistance, Warne will not be held liable for stripped/damaged receivers or scopes.