Description
Contoured to match receiver.
Firearm Specific Fitment.
Versatility and stability Warne Mountain Tech rails offer shooters the advantage of a consistent mounting platform across multiple firearms, enhanced ability to adjust proper eye relief and superior alignment of ring mounts. With self-centering hardware and aerospace grade materials our Mountain Tech rails provide a lightweight and robust platform for your rifle. Ounces are pounds, Pounds are pain The credo of the backcountry hunter. When tired legs are the only mode of transportation. When the air feels thin, and feet feel heavy. When months of preparation, training and sleepless nights thinking about the upcoming hunt culminate into a single moment, placing the crosshair where it needs to be for the perfect shot. Warne Mountain Tech is the ultimate lightweight precision scope mounting system. Don't leave your dream hunt to chance. When every ounce matters, and every shot counts, Warne Mountain Tech are the scope mounts you can depend on.
Precision CNC machined from 7075/T6 aluminum for a high strength & lightweight platform
Mil-Spec hardcoat anodized finish for abrasion and corrosion resistance.
Bases feature black zinc coated hardware for "Element Proof" protection.
Self centering tapered T-15 Torx screws.
Fits Picatinny & we'ver style mounts and are NATO-STANAG compatible.
Specifications
Part Number:
7755M
Weight:
1.9 oz
Material:
7075 Aluminum
Fits:
CZ 455 & 452 11mm dovetail
Installation

Instructions

Always verify that your firearm is UN-LOADED before performing any service on it. Warne recommends that you loosely assemble rings and scope onto firearm prior to final mounting to verify eye relief and ring spacing.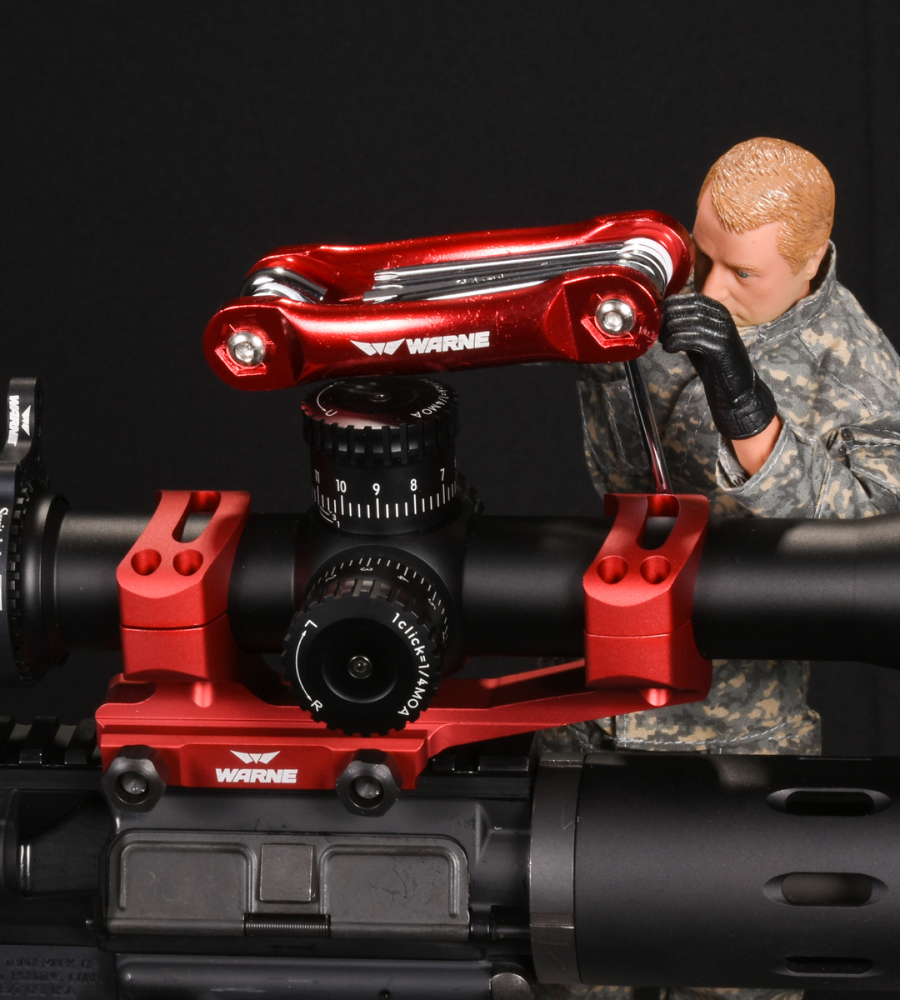 Remove the bolt from the rifle.
Loosen the clamp screws and Slide on the rail adaptor making sure that the cantilevered end is forward toward the barrel. Check for proper fit and alignment
Be sure that the rail is not hanging into the ejection port of either side and evenly tighten all of the clamping screws.
Continue to torque to a max of 25 in/lbs.
IMPORTANT: NEVER OVER TIGHTEN ANY BASE OR RING SCREW. NEVER ATTACH A SCOPE IF THE OBJECTIVE TOUCHES THE BARREL OR CAUSES INTERFERENCE WITH THE BOLT, SAFETY OR CYCLING OF THE ACTION. ALWAYS FOLLOW THE FIREARM OR SCOPE MANUFACTURERS' RECOMMENDED TORQUE SPECIFICATIONS. YOU ARE RESPONSIBLE FOR YOUR OWN GUNSMITHING METHODS.
If you are unsure or do not have the proper tools, please contact a gunsmith for assistance, Warne will not be held liable for stripped/damaged receivers or scopes.