Description
Available in 1 and 30mm size.
Upgrade your build with a minimal investment using Vapor scope rings from Warne Scope Mounts.
Trust us, we know, because we are shooters, too - this sport gets pretty expensive. Firearms are one of the few industries left in the world where its products hold their value. Quality is important for accuracy and safety, after all. Still, all the accessories can add up and deliver a big hit to your wallet.
Quality remains important for accessories, however. You may find a scope filled with advanced tech and impressive features, and be eager to try it out. But if you use a substandard set of scope rings, all those sparkly, shiny features in that beautiful, new scope will quickly be rendered moot.
These V415M Vapor 30mm scope rings give you outstanding quality at a more affordable price point, giving you all the strength and dependability you need. They feature a vertical split for ease of installation, and are made with lightweight aluminum to reduce overall weight without sacrificing grip. Shot after shot, these rings will handle recoil and keep you on target.
Our Vapor® line of mounts were developed and engineered to provide you with a strong and economical mounting solution that outperforms other mounts in their class.
Time-tested designs
Easy to install
Field proven performance
Lightweight aluminum
Lifetime warranty
Designed and Made in USA
Specifications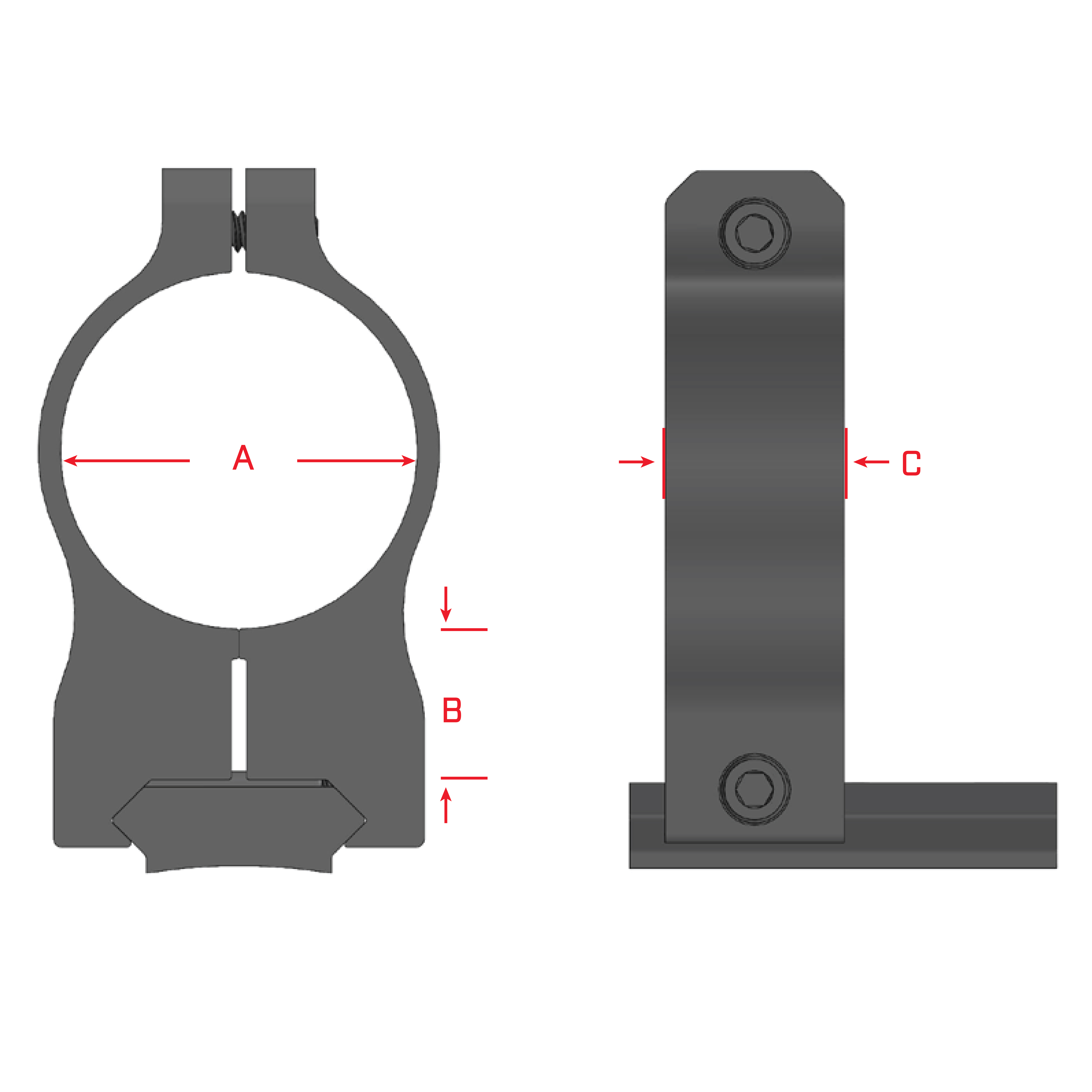 Part Number:
V415M
Fits Objective Size:
56mm
Height:
High
Dimension A:
30mm
Dimension B:
0.550 inch
Dimension C:
0.600 inch
Finish Color:
Matte Black
Weight:
2.3 oz
Material:
Aluminum
Fits Objective Up To:
56mm
Scope Tube Diameter:
30mm
Fits:
Maxima/Weaver Bases and Picatinny Rails
Installation

Instructions

Always verify that your firearm is UN-LOADED before performing any service on it. Warne recommends that you loosely assemble rings and scope onto firearm prior to final mounting to verify eye relief and ring spacing.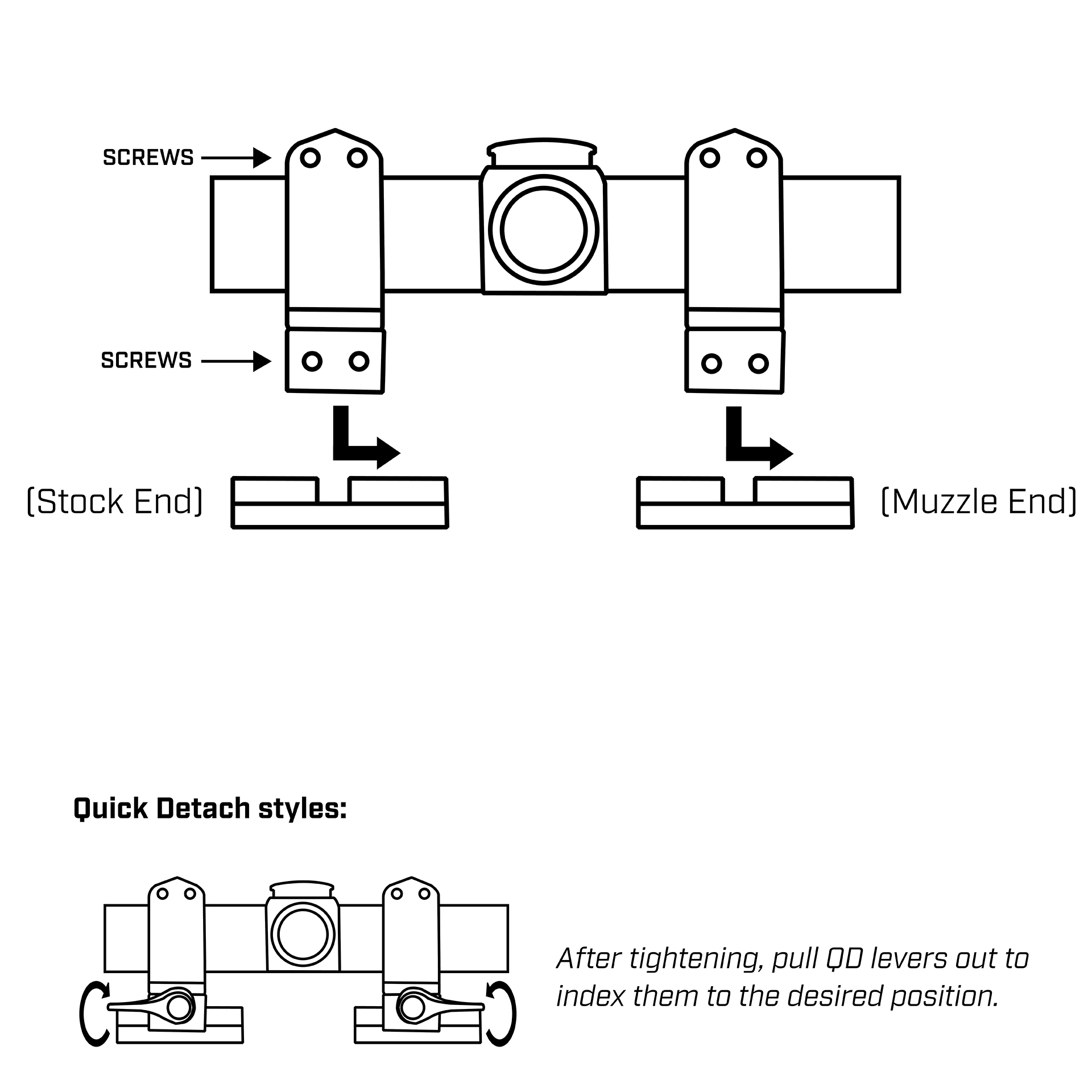 Remove the screws from both rings.
Place the scope in the ring halves and re-insert recoil key (CZ & Ruger rings do not have specific recoil keys and utilize an integrated recoil management system)
Start all 4 screws on both rings and tighten only the bottom screws to 25in/lb* max.
Place rings onto the bases with the recoil keys in the slots and push each ring towards the muzzle to seat the recoil key
Adjust eye relief and level the reticle and tighten only the bottom screws to 25in/lb* max.
Once both are correct, tighten the top screws on both rings to scope manufacturers' recommended torque rating**, maximum of 25 in/lb.
*Torque Spec are for dry threads, DO NOT USE THREAD-LOCKER COMPOUND
**Many scope manufacturers' have established specific torque ratings for their scope and you must follow their recommended torque.
IMPORTANT: NEVER OVER TIGHTEN ANY BASE OR RING SCREW. NEVER ATTACH A SCOPE IF THE OBJECTIVE TOUCHES THE BARREL OR CAUSES INTERFERENCE WITH THE BOLT, SAFETY OR CYCLING OF THE ACTION. ALWAYS FOLLOW THE FIREARM OR SCOPE MANUFACTURERS' RECOMMENDED TORQUE SPECIFICATIONS. YOU ARE RESPONSIBLE FOR YOUR OWN GUNSMITHING METHODS.
If you are unsure or do not have the proper tools, please contact a gunsmith for assistance, Warne will not be held liable for stripped/damaged receivers or scopes.